Car Comparison: VW Golf Alltrack vs. Subaru Crosstrek
If you're intent on a rugged ride, the modern market offers plenty of options, from sturdy trucks to powerful SUVs. But one of the more recent developments in the automotive industry is the crossover utility vehicle (CUV). These vehicles blend the ample cargo space offered by many SUVs with the smaller, more streamlined design of a station wagon, or sometimes even a compact car. Here, we'll compare the Volkswagen stylish, crossover-inspired wagon, the VW Golf Alltrack, with the Subaru Crosstrek, a popular CUV.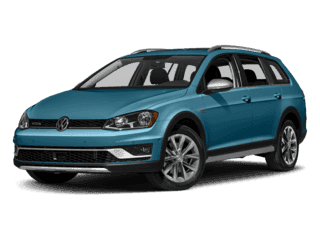 VW Golf Alltrack
Even upon first glance, it's clear that the Golf Alltrack offers one major advantage over the Subaru Crosstrek: size. Since the Golf features a design more similar to that of a standard station wagon, it's much more spacious – total cargo volume measurements see the Alltrack take the lead by a comfortable 10 cubic feet. This size advantage also translates to greater power. The VW Golf Alltrack is armed with a turbocharged 4-cylinder engine, which delivers 170 horsepower and 199 lb.-ft. of torque. This makes for a zippy ride without sacrificing fuel economy, which impresses with an EPA-estimated 22 mpg in the city and 32 mpg on the highway.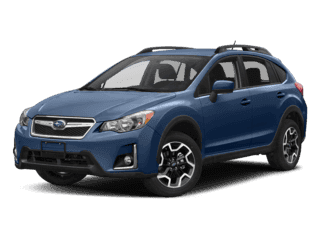 Subaru Crosstrek
Due to its compact size, the Subaru Crosstrek simply lacks the punch provided by the Alltrack. It's designed with a 2.0-liter DOHC engine that offers 152 horsepower and 145 lb.-ft. of torque. The Crosstrek is also considerably less spacious, making it a less appealing choice for traveling with family or friends. And despite this drop in size, fuel economy remains quite similar, reaching an estimated 27 mpg in the city and 33 mpg on the highway.
The Verdict
Ultimately, the Volkswagen Golf Alltrack's additional cargo space, enhanced power and other appealing features mark the model as a clear choice for the buyer seeking a spacious ride with the power to tackle rougher roads. Interested in claiming a Volkswagen Golf Alltrack as your own? Stop by Sutliff Volkswagen at 1301 Paxton St, Harrisburg, PA, or browse our new car inventory online to see what's in stock now.