Blog Posts
2019 Volkswagen Atlas at Sutliff Volkswagen
2019 Volkswagen Atlas | What's In A Name?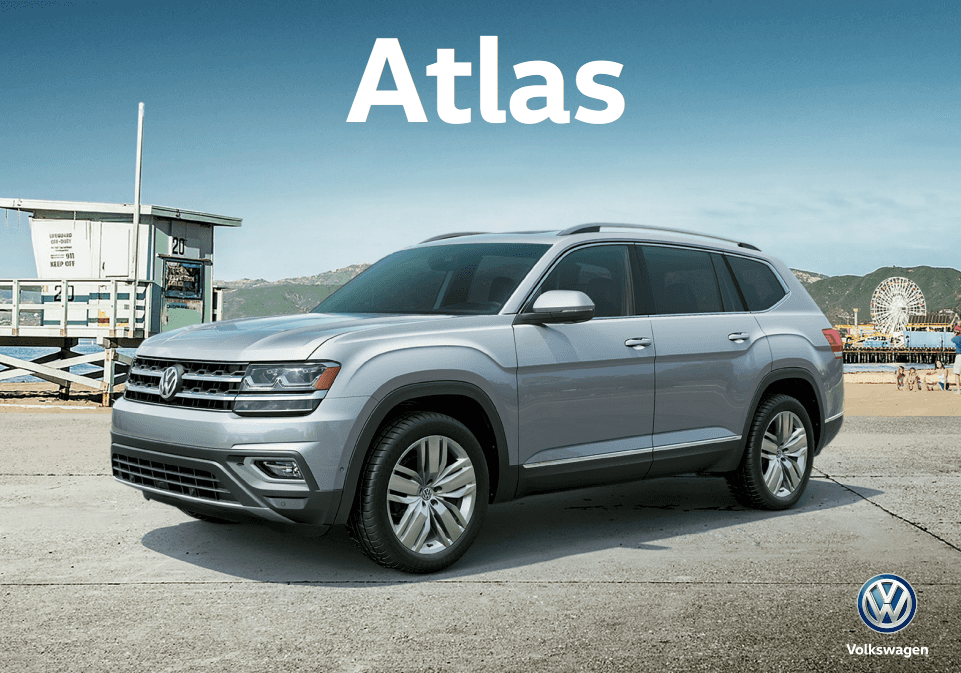 Shakespeare once wrote; "What's in a name?"  For a company like Volkswagen, naming their model line is something they take great pride in and historically have some of the most iconic and interesting backstories in the auto industry.  From winds to jet streams to Berber nomads living in the northern Sahara Desert, what's in a name can be as interesting as it is historic.
The newest entry from Volkswagen is no different.  The Atlas.  But where did this name come from?  What was the inspiration behind this newest SUV from Volkswagen?  Sutliff Volkswagen is on the case!
Is there anything more red hot than Marvel Comics and The Avengers?  Perhaps, Volkswagen looked to the realm of heroic spandex for insight.
Then again, Atlas of the Marvel universe is a pretty obscure character and has had many instances of alter egos.
Maybe we are on the right track, just down the wrong road.  Atlas is also a DC Comics character, one of a little more importance in the DC Multiverse.  After all, it was legendary comic writer and artist Jack Kirby who debuted the character of Atlas in 1St Issue Special #1.  And Atlas has made a few appearances within the world of Superman, including inside the pages of Grant Morrison's All-Star Superman.  But considering this anti-hero would skate the line of good and evil (many times falling to the side of evil), it's more likely than not, Volkswagen did not want to associate its good name with that of someone of unscrupulous values.
Our last clue that could lead us to solving this Scooby-Doo mystery, might be one of a more historical nature.  After all, both Marvel and DC did base their comic book character of Atlas after the Greek god of the same name.  In Greek mythology, Atlas was a Titan charged with holding up the celestial heavens for eternity after the Titanomachy.  Now that…THAT sounds like someone worthy enough to join the Volkswagen line!
We have solved the mystery!  According to the Volkswagen Newsroom, the Atlas joins the VW lineup as the third VW named after a Greek Titan.
2019 Volkswagen Atlas | Trim Levels
As one mystery closes, another opens.  And we are here to make sure you have all the facts before deciding if the 2019 Volkswagen Atlas is right for you.
Let's start with what's new for 2019.  The Atlas comes equipped with automatic emergency braking, forward collision warning, and blind-
spot monitoring as standard across all trims.  Consumers want their technology and more importantly they want options that will keep them and their families safe.  And Volkswagen listened by bringing these high-end aspects standard across all trim levels.
Speaking of trim levels, the Atlas comes in 5 different options, ensuring a perfect configuration for you the consumer.
S: This is the base level trim for the Atlas.  LED headlights, dual-zone climate control, cloth upholstery, a 6.5-inch touchscreen, six speaker audio system, Apple CarPlay and Android Auto integration, Bluetooth and a rearview camera, all come standard.
SE: When you move one step up to the SE, the 6.5 inch touchscreen enlarges to a 8.0-inch touchscreen, an eight speaker audio system, leatherette upholstery, a leather wrapped steering wheel, keyless entry and start, a power driver's seat, heated front seats, three-zone climate control and rear sunshades all come standard on the SE.
SE w/Tech: More technology and comfort features are added to this trim level.  Included are a power liftgate, remote start, adaptive cruise control and lane keeping assist.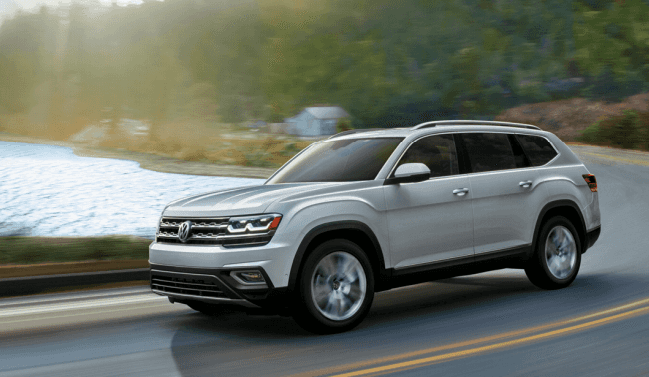 SEL: This trim level is where navigation starts.  In addition to a GPS, a digital instrument cluster, parking sensors, heated steering wheel and hands-free power liftgate are all added to the SEL.
SEL Premium: The king of the trims is the SEL Premium.  Standard features include ventilated front seats, heated rear seats, 12 speaker Fender audio system, a surround view camera system and ambient lighting for setting just the right mood while on those smooth rides through Central PA.
2019 Volkswagen Atlas | Under The Hood
Under the hood, the 2019 Atlas comes standard with a 2.0-liter turbo I-4 with 235 hp and 258 lb-ft of torque.  An optional 3.6-liter V-6 with 276 hp and 266 lb-ft is available on the base S trim and comes standard on all other trim levels.  Both engines are equipped with an eight-speed automatic transmission.
EPA fuel economy sees ratings at 22/26 mpg city/highway with the four cylinder and 17/24 mpg with the V-6.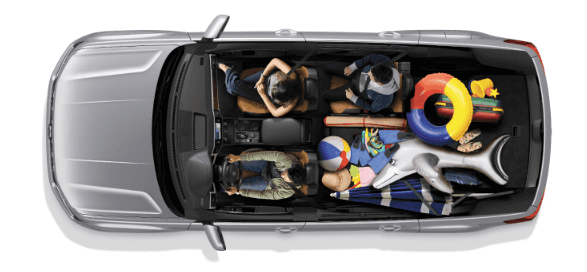 Finally, for you trivia nerds out there, in China and the Middle East, the Volkswagen Atlas goes by a different name…The Teramont.  Wonder if James Holzhauer knows that one.
2019 Volkswagen Atlas | Harrisburg & Mechanicsburg, PA
If you're looking for a vehicle that offers a world of power and peak performance, the 2019 Volkswagen Atlas is the vehicle for you!  Sutliff Volkswagen is here to help.  Feel free to give us a call or stop by our lot at 1301 Paxton St, Harrisburg, PA 17104 and we will be happy to share more about this amazing vehicle.